Experience Matters
At Palumbo Insurance Associates our team is made up of some of the most talented insurance professionals in the industry, because when it comes to protection, experience matters.
Palumbo Insurance Associates Team

Tony Palumbo
With more than 40 years of experience in the insurance industry, Tony Palumbo's track record in growing sales, revenue, net profit and revenue per person demonstrates an unyielding commitment to excellence. Currently President and CEO of Palumbo Insurance Associates in Bel Air Maryland, Tony and his associates at Palumbo Insurance Associates are focused on assisting Federal Government Contractors with Risk Management and insurance solutions in support of their work with the Federal Government. In order to keep on top of issues relevant to government contractors, Tony belongs to and is active in associations such; the Association of the United States Army (AUSA), the Armed Forces Communications and Electronics Association (AFCEA), as well as The Army Alliance. Additionally, Tony is building a network of Alternative Risk Transfer solutions along with traditional insurance solutions for the Healthcare profession. In order to keep close to the issues important to Healthcare professionals, Tony is currently a Board Member and Vice President of the Maryland Medical Group Management Association, and an active member in the following organizations, ASHRM – American Society of Healthcare Risk Managers, along with the local MD/DC Chapter of ASHRM where a past member of the Communications Committee is, and also MD Preferred Provider Services. Palumbo Insurance Associates also supports the insurance needs of many of the local Not for Profit 501 c (3)'s in the region. And lastly, PIA (Palumbo Insurance Associates) is active with new and growing Technology, Cyber and 3D Manufacturing firms and is an active member and supporter of the Northeastern Maryland Technology Council. Before founding PIA, as President and Chief Operating Officer of Clements International in Washington D.C., Tony led the company's strategic and operational objectives, doubling sales from $20 million to over $40 million dollars, increasing return on revenues by more than 50 percent, hosting agents and delegations from Asia and Europe to enhance and expand its global network, and introducing unique medical insurance solutions for The Peace Corps and American International Schools around the globe, among other achievements. Under his guidance, the company became a Lloyd's of London Cover holder and was cited as a "Best Practices" agency by The Independent Agents & Brokers of America. Prior to joining Clements International as Director of Operations in 1996, Tony served as Vice President of Customer Accounting services for The Maryland Insurance Group/Zurich. Tony was also with Fireman's Fund Insurance Company for 11 years in New Jersey, New York City and Chicago with his last assignment being AVP of the mid-west regional operations center. Tony is also certified and licensed in a number of states for an array of insurance products, including, property and casualty; life and health; excess and surplus lines, and has written articles and chapters that have appeared in Global Insight and Business Change and Re-Engineering Journal of Corporate Transformation as well as MD MGMA Medi-News. Tony is a member of the Harford County Chamber of Commerce, The Bel Air Downtown Business Alliance and is active with a number of non-profits organizations such as St. Margaret's Parish Finance Committee, The ARC Northern Chesapeake Region, Development Committee, and President of The Society of Italian American Businessmen whose mission is to raise money for charities in Central Maryland. Tony lives in Bel Air, Maryland with his wife and family.

Edmund Thomas Palumbo
Lance Corporal United States Marine Corps Reserve has joined Palumbo Insurance Associates in 2011 as an Account Executive. Edmund has been a licensed insurance producer since 2007 after achieving his Associates Degree from Harford Community College. While attending college Edmund honed his sales and marketing skills working part time for Vector Marketing/Cutco Cutlery. Following college Edmund interned at the world-famous Lloyd's of London Insurance Exchange with one of the largest independent brokerage firms in London, Miller Insurance Services. Following his work in London Edmund went on to work in the United States with Nationwide Insurance for over a year. Additionally, Edmund has worked in the construction industry and first responder field as an Ocean Rescue Beach Supervisor for over 7 years and is a graduate of the Monmouth County New Jersey Surf Lifeguard Training Academy. In 2008 Edmund felt the desire to serve his country and joined the United States Marine Corps Reserves. He did his basic training in Parris Island, SC at the USMC East Coast Recruit Training Center. After graduating from Parris Island Edmund did his Combat Infantry Training at Camp Lejeune, North Carolina followed by his MOS training at Fort Lee Virginia. Currently Edmund is assigned to Bolling Air Force Base, Washington D. C. At this point in Edmund's career, he wants to pull together all his life experiences to assist clients with finding the right insurance solution for the markets served by PIA, Government Contractors, Healthcare professionals and the construction trades.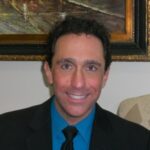 Elio Scaccio
Elio Scaccio serves as a preferred partner to Palumbo Insurance Associates, servicing his select accounts and providing his clients with his expertise from over 15 years of experience in the insurance industry. Combining personal, commercial, life, and supplemental health insurance into a well-rounded and knowledgeable agent that is focused on client relationships and maintaining strong personal contact. Prior to joining PIA, Elio held the position of Property & Casualty and Life insurance producer at Perry Hall Insurance Brokers since 2006. As a personal lines customer service representative Elio worked with established clients assisting them with their insurance needs. These needs included everything from policy endorsements and changes to advising them on insurance questions to assisting them with their claims. This also included cross-selling clients on life insurance or other missing lines of insurance. Within his 7 year tenure at Perry Hall Insurance, Elio changed focus to become one of the agency's top producers in both commercial and personal lines. Elio has a strong knowledge of insurance company underwriting guidelines and processes, giving him the necessary tools to provide comprehensive insurance reviews for his clients, and making sure they receive the best possible coverage for the best premium available. Prior to joining Perry Hall Insurance, Elio was a Customer Service and Life Insurance Agent for State Farm Insurance where not only did he sell and service all his client insurance coverage needs he also trained new agents while identifying cross-selling opportunities within the existing client base.
Elio also has a strong track record in the sale and servicing of supplemental health insurance for Conseco where he became the #3 sales agent in his first year while also training and managing a small team of agents. Prior to joining Conseco, Elio honed his sales and customer service skills in the Health and Fitness industry. Elio holds Property & Casualty and Life Insurance licenses in the state of Maryland. He attended Essex Community College where is majored in Business Management and Music. Elio is a gifted classical/jazz vocalist, performing in and around the Baltimore/Harford County areas, and across the country to thousands of people. His individual blend of Italian classics, jazz standards, and original music has gained him much notoriety over the years.

Michael Palumbo
Licensed by the state of Maryland as a Property/Casualty producer, Michael Palumbo has joined Palumbo Insurance Associates in that role.  At the age of 18 Michael interned at Clements International, a Washington D.C. Managing General Agency and Brokerage. Michael attended Harford community college major in business.  Currently, Michael is responsible for Account Management and agency administration for Palumbo Insurance Associates. He resides in Bel Air, MD with his family.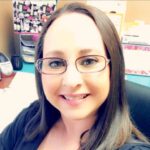 jaclyn rosenthal
Jaclyn been in the insurance industry since 2010, primarily servicing and supporting Home, Auto and Small Business clients. Prior to that she spent 16 years in the veterinary field. Jaclyn prides herself as being a "helper" in her community which stems from the family and friends that she surrounds herself with daily. As a daughter, mother, and wife of volunteer firefighters she knows the importance of strong community relationships. First-hand experience has helped her appreciate the importance of having conversations with her clients about protecting their homes, autos, recreational vehicles, and businesses. She enjoys building new relationships with clients and helping them find the right kind of insurance for their personal needs. Her specialty is home, auto, and recreational insurance, but can assist with any coverage needed. She is a lifelong resident of Cecil County and currently live in Rising Sun with her husband, son, daughter, and fur kids. She enjoys spending time with family and friends listening to local bands and visiting the area's wineries.
We're Here to Protect You
Visit our contact page and fill out our simple form to find out how affordable it is to keep you, your family and/or your business insured.