We have What You Need
Combining our expertise with various products and services we offer Palumbo Insurance Associates has the right solution for your business
Main Street to Wall Street and all businesses in between
Business Insurance
Palumbo Insurance Associates offers a full range of Insurance and risk management solutions for all businesses, large or small. We will ensure that your business has the proper coverage for all the risks that harm your finances, property and reputation at the best value for your business operation.
How Will Our Programs Benefit Your Business?
Competitive Pricing
Broad Coverages
Quick Turnaround Time
Financial Strong Carriers
Strong Risk Management
Palumbo Insurance Has Extensive Experience Working With:
Main Street Businesses
Professional Services
Technology Services
Engineering
Science and Tech Companies
Trade Contractors and more
Non Profits/Social Services
Types of Coverages
Business Owners Package

(Property, liability, business interruption)

Commercial Package Policy
Worker's Compensation
Commercial Automobile
General Liability
Commercial Property
Business Personal Property
Crime
Employment Practices Liability
Builder's Risk
Professional Liability
Fiduciary Liability
Liquor Liability
Directors' and Officers' Liability
Special Events Liability
Surety Bonds
Contractors Pollution Liability
Underground Storage Tank Liability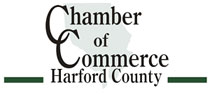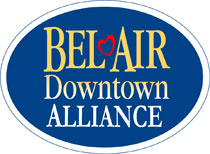 ---
To Whom it May Concern:
We highly recommend Palumbo Insurance Associates for Tony Palumbo's quality services in providing the best insurance quotes and services for the Maryland Center for the Arts' capital project, which includes walking trails, an outdoor amphitheater to seat 500+, and a community center. Tony Palumbo was able to provide 2 million dollars of insurance at a quarter of our former cost per year that will cover all our events funded by a nonprofit, the Alliance of Nonprofits for Insurance, saving the Maryland Center for the Arts thousands of dollars per year. Tony Palumbo has gone above and beyond in supporting the Maryland Center for the Arts' nonprofit mission to provide an accessible arts center for all ages to enjoy arts education and arts appreciation opportunities in dance, music, theatre, and the visual, traditional, and literary arts. Palumbo Insurance Associates is an excellent resource for nonprofits or any business with insurance needs. He will work with your budget and will help your business achieve its insurance goals.
Sincerely,
Tobias J. Musser, Board President
Maryland Center for the Arts